Now Available On Demand
Government Contractors rely on their CFO to ensure financial stability and operational efficiency. CFOs also make sure the company is running smoothly and eliminate surprises at quarter end and/or audit day. But what does "running smoothly" really mean? In today's fast-paced, constantly changing economic environment, it means more than just day-to-day management and an efficient, accurate close. It means looking for ways to scale processes to handle high growth.
Join NeoSystems for a complimentary 20-minute webinar to hear how forward-looking Government Contractor finance leaders are leveraging best practices and the latest budgeting and forecasting tools to improve productivity, reduce costs, and streamline processes—including consolidation, the month-end close, and financial reporting. We'll discuss six distinct best practices and strategies for ensuring fast, accurate and timely budgeting at both the organization and project level.
Speaker:
Randy Cole, Sr. VP, Professional Services and Product Sales, NeoSystems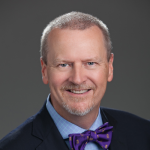 Randy is an executive with over 30 years of multi-faceted experience providing a strong financial and technical perspective. His diverse leadership experience transcends multiple business functions including financial and account management, program management, software development and system implementations. He has a reputation of building and transforming organizations into productive, efficient teams.
Randy was selected to lead the Professional Services organization in the successful delivery of services including system design and implementation, integration, optimization and the resell of software solutions including Deltek, SAP Concur, Ultipro (HCM), Integrify, and Adaptive Insights to enhance NeoSystems clients' back office investments.
Register today and hear how other Government Contractor CFOs are managing their budgeting and forecasting process for accelerated growth.
For questions, please contact Don Carnevale at don.carnevale@neosystemscorp.com