Michael Tinsley – President & CEO
Michael is a recognized leader in developing back office strategies and solutions for government contractors, nonprofit organizations, and commercial entities. As Founder, President, and Chief Executive Officer, Michael oversees an entire network of professionals with diverse skill-sets that deliver scalable, full-scope back office solutions and best-of-breed systems to clients.
Michael founded NeoSystems in 2000 after 20 years of government contracting industry experience that gave him a vision for providing quality, innovative, and affordable accounting services for government contractors so that they could focus on executing for their client: the US government. NeoSystems has expanded to managing daily strategic back office functions for over 200 clients in multiple industries.
Most recently, Michael was named EY Entrepreneur Of The Year® Mid-Atlantic 2016 Finalist for the second year in a row. He was also a Finalist for Ernst & Young Entrepreneur of the Year in the Greater Washington DC area in the Emerging/Growth category in 2015.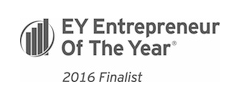 Michael's career includes extensive financial and administrative management experience with high-growth businesses and organizations. As a result, NeoSystems takes a customized approach in designing solutions for clients, while keeping their growth strategy a top priority.
Before establishing NeoSystems, Michael served as Vice President of Finance and Administration with Broadsoft, a Voice over Internet Protocol (VoIP) solutions provider. He also served as Chief Financial Officer for Scientific Research Corporation, a research and engineering firm specializing in defense communications systems.
Michael's senior leadership experience also includes positions with Digital Lightwave, Inc., and BTG, Inc., a local government contracting firm since purchased by L3. In addition, he owned and managed a private accounting practice after beginning his accounting and finance career at Price Waterhouse.
Michael holds a Bachelor's Degree from Murray State University.