Introducing NeoFlow
July 22, 2022 | BY: Cece Messerschmidt
A Solution To Help You Get the Sleep You've Been Needing
Deadlines! When we don't have a structured path to take care of tasks, it's difficult to get things done to the best of your ability with many competing priorities. This is something that plagues us all, and if you've got it under control, we'd like to hear your recipe for success!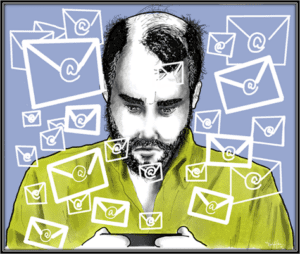 For many of us, faced with an overabundance of emails as the most common form of corporate communication, information overload can lead to nights spent losing sleep about your biggest priority of priorities. We speak from experience, and know that there is a way to get it all done, and to automate many communications, from finance to HR and IT-related tasks, as well as legal.  As an example, our legal counsel won't touch a thing unless it's been thoroughly vetted by our leadership team. We created "NeoFlow", based on our Integrify platform, as a way to cut through the tangled web of tasks for review on a regular basis.
With more responsibility comes more people relying on you for deliverables to be completed in a timely manner. That shouldn't mean that you get so bogged down in communications that you can't complete the high-level, complicated work that you need to in the best way that you can. With NeoFlow, a systematic and reliable process can manage the day-to-day work while you use the skills you have trained throughout your professional career. Don't get paid to answer emails, get paid to make an impact and de-stress your day.
As NeoFlow is built on the Integrify platform, these flows help inform key stakeholders, remind said stakeholders, and escalate overdue tasks. Approvals are requested and captured in a way that is repeatable and reportable, so you spend less time tracking things down and more time getting things done.
NeoFlows in Integrify are more than just workflows, they are a way to give you back some of the joy and energy you need in your daily life. While it's not a perfection "pill" it will alleviate many stressful moments, automate communication that needs to be audited, and most importantly, provide that audit trail necessary for audit team. It's a no-brainer, and we love it. LEARN MORE AND ASK US HOW WE SET OURS UP FOR SUCCESS!