Welcome to NeoSystems' CMMC Readiness Checkup
CMMC applies to All Defense Industrial Base contractors, both primes and subs. Take our brief CMMC Readiness Checkup to determine how prepared your organization is for CMMC certification. Survey completion only takes approximately 3 minutes.
Calculating Your Score

Your CMMC Readiness score is: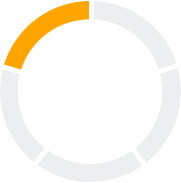 Weak
Overall, your security posture is weak. Your organization needs to develop a detailed security map, and enable many important security processes and practices to prepare for a CMMC audit.