Welcome to Neosystems' Costpoint Optimization Assessment
Take our brief Costpoint Optimization Quiz to get a better understanding of how well your Costpoint system is functioning and what areas could be improved for better optimization.
The quiz will take approximately 8 minutes to complete at which time you will have the opportunity to learn your score.

Upon completion of the quiz, we will contact you to schedule a complimentary 30-minute consultation with one of our Costpoint experts to review your score and provide recommendations for improving your system.
Calculating Your Score

Your Costpoint Optimization Assessment score is: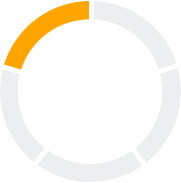 Weak
Overall, your Costpoint system setup needs improvement. Your organization needs several significant adjustments to improve efficiency and optimize productivity.