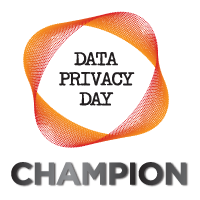 On Jan. 28 #dataprivacy experts will delve deep into the current privacy landscape, and share insights on where we as individuals and organizations can improve, in honor of #DataPrivacyDay 2021. Register here #PrivacyAware
What is Data Privacy Day?
Led by the National Cyber Security Alliance (NCSA), Data Privacy Day began in the United
States and Canada in January 2008 as an extension of the Data Protection Day celebration in
Europe. Observed annually on January 28, Data Protection Day commemorates the Jan. 28,
1981, signing of Convention 108, the first legally binding international treaty dealing with privacy and data protection.
Each year, data breaches continue to grow in size and scope – exposing consumer's private
data and valuable business information assets. Against this backdrop, Data Privacy Day helps
spread awareness about privacy and educates citizens on how to secure their personal
information. It also works to encourage businesses to be more transparent about how they
collect and use data.
Why We Should Care About Online Privacy?
Today we conduct much of our lives on the internet and on our connected devices, yet few
people understand that enormous amounts of personal information is collected and shared. This
data can be stored indefinitely, and our personal information can be used in both beneficial and
unwelcome ways. Even seemingly innocuous information – such as your favorite restaurants or
items you purchase online – can be used to make inferences about your socioeconomic status,
preferences and more.
Many companies have the opportunity to monitor their users and customers' personal behavior
and sell the data for profit. In order to make informed decisions and understand the true value of
their data, consumers need to understand how it is collected, used, and shared.