Get Jazzed for Deltek Insight 2018
We're ready for Deltek Insight…are you? We'll have informational sessions, the hottest special events and the coolest swag at the conference. Visit us at booth 17 to access a scratch-off card, create your own emoji, join our "Neo Hosting Pro" badge contest and enter to win some amazing giveaways. Everybody who plays is a winner!
Interested in meeting with us 1-on-1 while at Deltek Insight? We'll have meeting times at the Gaylord Texan throughout the week for: product (Integrify, Adaptive Insights, Costpoint) and hosting demos, sales meetings, partner/executive discussions, Costpoint assessments, implementation meetings and managed security discussions. Click on the "Meet With Us" link below to schedule your time slot today.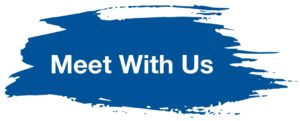 We also have group product demo sessions scheduled at the Gaylord Texan on the dates and times shown below. Register for a demo using the green buttons to the right and you'll receive your own NeoGear swag after the 30-minute presentation.
Adaptive Insights (FP&A) for GovCons
November 6, 2018:  10:00am and 2:00pm
November 7, 2018:  10:00am
Integrify (Process Automation) for GovCons
November 6, 2018:  11:00am and 3:00pm
November 7, 2018:  11:00am
Managed Security Services Introductory Demo
November 6, 2018:  4:00pm
November 7, 2018:  5:00pm