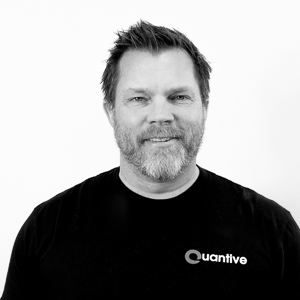 Dan splits his time between M&A deals, overseeing Quantive's valuation practice, and helping entrepreneurs work through transition planning.  His passion lies is assisting shareholders plan for ownership transitions- at the time and on the terms of their choosing.
Despite his love of working on M&A transactions, he is an experienced and sought after valuation expert.  His deep experience in M&A creates a valuation point of reference goes beyond debits and credits, giving him keen insight into "what it's really worth."   Mr. Doran has experience in performing valuations on a wide range of businesses in both size and type.  Since 2004 he has completed well over a thousand valuation assignments.
Mr. Doran has worked on M&A transactions and valuation assignments in a wide range of industries, including:
Government and defense contractors
Construction and Trades
IT (SaaS, managed services, DevOps, application development, etc)
Professional Services
Distribution, Transportation and Logistics
Manufacturing
Retail – Multi-location, franchise
Many others – CV available on request
Early in his career Dan was a key member in a bankruptcy turnaround / leveraged buyout, and worked at GE on large restructuring projects.  He was also an active duty Army Officer (Cavalry – Scouts Out!).
In his spare time Dan is an avid outdoors enthusiast, has climbed mountains the world over, and enthusiastically tries to see the farthest corner of the world.