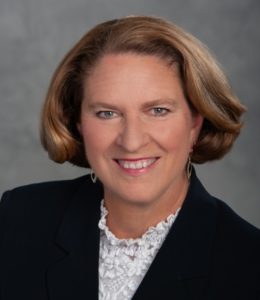 Johana "Jody" Reed is an attorney at McMahon, Welch and Learned, PLLC, a small boutique law firm specializing in most aspects of government contracts and government contractors. Ms. Reed's practice focuses on advising domestic and international clients on all aspects of government contracting law (both procurement and non-procurement), including prime contracts, subcontracts and other related agreements, drafting requests for equitable adjustments and claims; drafting Contractor Performance Assessment Report System responses; reviewing, drafting, evaluating and revising ethics compliance programs; evaluation and submission of Mandatory Disclosures; Cost Accounting Standards and accounting systems/cost principles; contract and solicitation review and risk assessment; protection of intellectual property rights related to government contracts; Organizational Conflicts of Interests issues and mitigation plans; Freedom of Information Act requests and defenses; export controls compliance and training programs; and cyber security issues. She is experienced and skilled in negotiating both international and domestic contracts including subcontracts, teaming agreements, intellectual property licenses, agent agreements, and proprietary information agreements for numerous million- and billion-dollar programs. She has represented clients of all sizes in bid protests before the Government Accountability Office and the Court of Federal Claims.
Ms. Reed lectures for Federal Publications Seminars on Data Rights in Government Contracts, Cooperative Agreements, CRADAs, Other Transaction Agreements, the FAR, DFARS, Cyber Security and Government Cloud Computing initiatives.
Ms. Reed is a "second-career" lawyer who brings together over twenty years of experience as an attorney with over fifteen years of experience as a Business Finance Manager at a major defense contractor and as a Contracts Manager at several defense contractors. She also worked under a contract with the FAA to provide contracts management support.
Ms. Reed began her legal practice in the Washington, D.C. office of Venable LLP, where she was a senior associate in that firm's Government Practice, before leaving private practice to work as in-house counsel at BAE Systems Land & Armaments LLP and as General Counsel for Supreme Group USA. Before joining McMahon, Welch and Learned, PLLC, she practiced as a solo attorney with USG Contracts & Compliance PLLC.