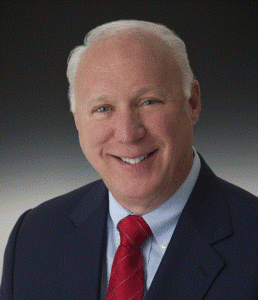 Larry Clinton is President of the Internet Security Alliance (ISA). ISA is a multi-sector trade association with membership from virtually every one of the designated critical industry sectors. The mission of the ISA is to combine advanced technology with economics and public policy to create a sustainable system of cyber security.
Mr. Clinton is known for his ability to take the complicated issues in this space and explain them clearly to a wide range of audiences – professional, policy makers and the general public. He has been featured in mass media such as USA Today, the PBS News Hour, the Morning Show on CBS, Fox News, CNN's Situation Room, C-SPAN, and CNBC. He has also authored numerous professional journal articles on cyber security. This year he has published articles in the Cutter IT Journal, the Journal of Strategic Security and the Journal of Software Technology.
Mr. Clinton is regularly called upon to testify before both the U.S. House and Senate. In 2008 ISA published its Cyber Security Social Contract which is both the first and last source cited in the Executive Summary of President Obama's Cyber Space Policy Review, which also cited more than a dozen ISA's white papers –far more than any other source.