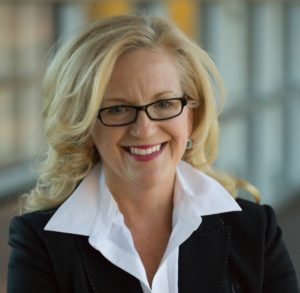 Mary Beth Borgwing has over 20 years' of finance, technology and security industry experience. She is an advisor to ClearForce, HyTrust, Robodub, Bluewater International and in 2018 founded the Cyber Social Club and Uniting Women in Cyber in Washington, DC.
Previously, in 2017 Mary Beth was CEO and President of LemonFish Technologies acquired by World Aware, an LLR Partners investment. Prior to LemonFish Technologies, Mary Beth was CFO and Board advisor to Vigilant, acquired by Deloitte, and Sentillion, acquired by Microsoft. Borgwing worked for MMC, Marsh and Willis Tower Watson in New York City as Executive Vice President, serving Fortune 500 clients cyber insurance and enterprise risk management programs. Borgwing has a track record of building successful teams in high growth technology companies using a proven "product, market fit" that results in investor return on investment.
Borgwing is a frequent speaker on cyber risk at global cyber conferences and contributing author to many national cyber publications. Mary Beth lives with her family in McLean, VA and is an avid networker.