Now Available On Demand
Data security is top-of-mind for all businesses, and government contractors are no different. With the advent of the Federal "Cloud Smart" Strategy and security standards such as NIST framework, FISMA and DFARS 7012, contractors can no longer ignore the fact that cloud security is an executive issue and a way of life for running a business. And with threats on the rise from both foreign and domestic operators, organizations must utilize the latest methods and technology at their disposal to maintain an effective security posture.
Join NeoSystems for a 45-minute webinar to hear why forward-thinking defense contractors are moving their operations to a FedRAMP certified hosting service. We'll discuss what FedRAMP means to contractors (both primes and subs) who support the Department of Defense, and how leveraging the tools of cloud governance can put you on the path to both compliance and security. We will also discuss NeoSystems holistic offerings around FedRAMP hosting, managed security and managed IT services.
Speaker: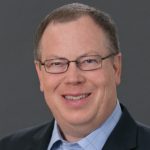 Ed Bassett, Chief Information Security Officer, NeoSystems
Mr. Bassett is a senior Cyber Security and Risk Management subject matter expert with over 32 years of experience in all aspects of security and privacy program architecture, design, management, and operations. His experience spans Government, Health Care, Financial Services and other industries and includes risk management, program planning, application and software security, security assessments and audits, and security operations.
He built and led a global security consulting practice specializing in security strategy, assessment and testing, and managed security services. He has been the principal advisor to many Fortune 500 and government clients on information systems security, responsible for securing their critical information assets for e-commerce transactions, sensitive health records, and classified military communication. Ed is a U.S. Army veteran and a graduate of Clarkson University where he earned a degree in computer science.
Register now to view the webinar recording and presentation slides, and hear why industry-leading Government Contractors are securing their data and networks in a FedRAMP hosting environment.
For questions, please contact Elizabeth Jimenez at elizabeth.jimenez@neosystemscorp.com