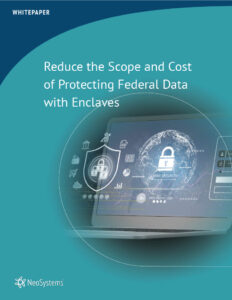 Maximize Security, Minimize Costs – Download Now
In the highly regulated world of government contracting, cybersecurity standards, particularly for those working with the Department of Defense (DOD), can be a formidable challenge. To help you navigate these standards efficiently while reducing costs, we introduce the concept of enclaves.
Enclaves are isolated workspaces designed to handle Federal data separately from your corporate network, effectively limiting the scope of regulatory scrutiny and minimizing compliance expenses. To dive deeper into this transformative strategy, download our asset today. Discover how enclaves can empower you to maximize data security and minimize costs in your government contracts.